Hunters Defined
By David Pearce, President, SalesTestOnline.com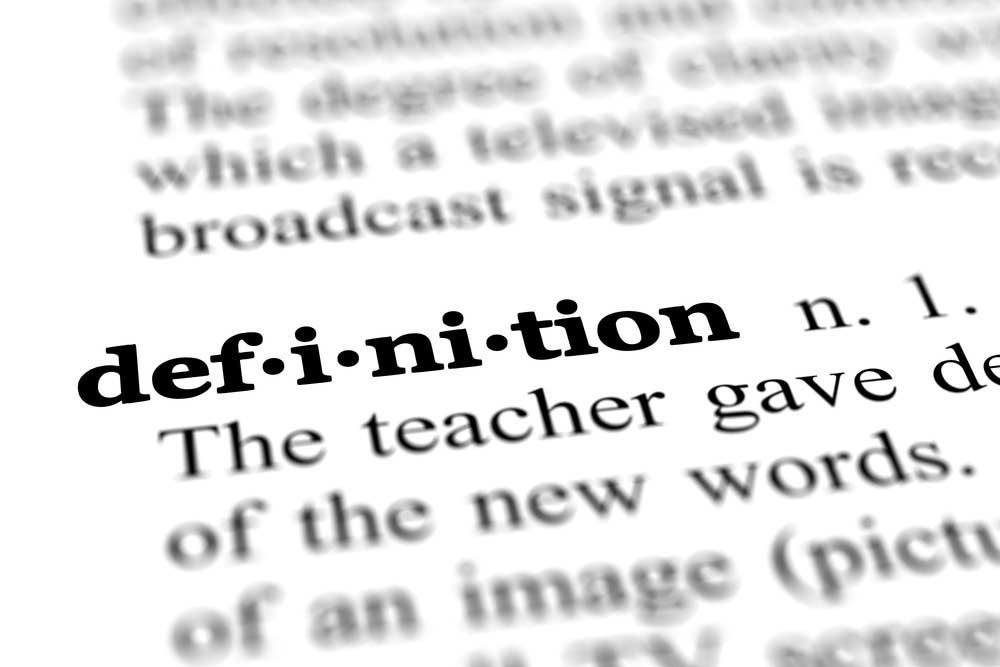 While it is true that sales jobs can be very different from one another, the type of sales person most often sought after by hiring managers is the "Hunter". Pick up the employment classified section of any newspaper or look at job ads on any job board. The industry, company size, product or service being offered may be different. It won't matter if the sales job is performed outside or on the phone; one thing will come through loud and clear in many, many of the ads; the ability to open doors and the development of new business is what the job is all about.
Talk to almost any Sales Manager and he or she will use the terms "Hunter" and "Farmer" in reference to sales types. At the very least they will have their own sense of what these terms mean to them. In a lot of cases they will use their own terminology for "Hunter" and "Farmer" within their own business.
What we call a "Hunter" doesn't really matter. What I would like to do here is to help define the actual personality traits of the "Hunter". By defining just what the traits of a "Hunter" are, managers will have a clearer picture of what they are looking for when hiring and will be less likely to mis-read what a job applicant is portraying in the interview. Better hiring decisions result in higher sales, lower job turnover and more effective daily management.
All sales traits are like double edged swords so knowing what an individuals strengths are will also give you insights into his or her weaknesses. Knowing both the upside and the downside of what a "Hunter" personality is will assist you in how best to deal with that person, getting the most from the strengths and having the least problems from his or her weaknesses.
In our experience the "Hunter" has high levels of 2 of our trait drives in combination. This is the critical combination that enables them to open doors.
The first is a HIGH LEVEL OF ASSERTIVENESS.
A high level of assertiveness means that the individual is highly competitive, dominant, authoritative, assertive, take-charge, needs to "win", needs to be in control and be recognized, thinks big, is risk oriented.
The second is a HIGH LEVEL OF SOCIABILITY.
A high level of sociability means that the individual is very extroverted, sociable, people oriented, outgoing, needs lots of interaction, is very persuasive, empathetic, needs acceptance and recognition, communicates persuasively.
This combination of High Assertiveness and High Sociability that the "Hunter" possesses presents itself as an "iron fist in a velvet-glove" style. He or she is people oriented but with a purpose. In selling situations this enables him or her to be quite assertive but in a very persuasive or "smooth" way such that the prospect does not feel offended by his or her "pushiness".
In addition to possessing high levels of the above two traits the "Hunter" has low levels of 2 other trait drives.
The first of these two is our measure of Patience.
The "Hunter" has a LOW LEVEL OF PATIENCE hence he or she is impatient.
A low level of patience means that the individual is very impatient, is restless and pro-active, thrives on change/variety, has nervous energy, is deadline oriented, is a multi-tasker, is bored by routine and repetition.
The next is our measure of Dependence.
The "Hunter" has a LOW LEVEL OF DEPENDENCE hence he or she is independent.
A low level of dependence means that the individual is very independent, is very self reliant, dislikes rules, procedures and guidelines, is lax with details, is risk oriented, has little fear of failure, resists supervision, is incentive oriented.
The "Hunter" then is ASSERTIVE, SOCIABLE, IMPATIENT and INDEPENDENT. They can be authoritative, empathetic, or a combination of the two depending on the situation. They have a sense of urgency, deadline and results orientation. They are self-starters who need to get results by working through people. They need a very fast-paced working environment and thrive on having "too many things to do and not enough time to do them". They are independent and therefore work best under broad and general directions without being so independent as to ignore a moderate amount of rules and structure. They tend to feel stifled and cooped up with too many rules, policies and details. They are detail and organized up to a point. They are competitive and therefore like to be compensated based on effort and tend to do well working on commission or with an incentive based compensation plan. Being impatient, they need to get results quickly and being independent and confident if they are not happy they are unafraid of moving on to another job if necessary.
What are some of the things you should be aware of when hiring a "Hunter"?
If you are interviewing, be particularly careful, as people who are very extroverted (high on our sociability scale) but not very assertive (low on our assertiveness scale) can appear to be a "Hunter". People with this style know what you want to hear and what to say during the interview. Highly sociable people look as though they are assertive. Some of them are and some of them are not. The "Hunter" is both sociable and assertive.
"Hunters" have an entrepreneurial aspect to them. Make the sales position seem as though they are "running their own business". They should not feel restricted by rules and procedures. Details should be kept to a minimum. The position should be very busy and fast-paced. They should be compensated in a heavily incentive based manner.
"Hunters" do not like to be managed. Their large egos mean they feel they can probably do your job better than you. Fortunately they are very confident so you can be very direct, almost blunt when communicating with them. When giving them direction try to relate what needs to be done to what will impact their desired "bottom line" i.e. greater freedom, more money, more authority and responsibility etc.
"Hunters" are very impatient so try to get him or her up and running in a new job quickly. Keep the training period as short as you can and let him or her know what to expect. As soon as is reasonable let him or her have the ability to run their own show as much as possible. They will find this highly motivating.
"Hunters" have a lot of nervous energy. Sitting in one place can be de-motivating. If the position is largely or entirely telephone sales this can de-motivate the "Hunter" eventually. Make sure they can break up the routine if possible, even by being able to get up and walk around. If some outside activities can be added or the position leads to outside sales this will be motivating. Above all, keep the position as busy and as multifaceted as is possible.
I hope some of the above is useful the next time you are hiring a "Hunter".
David Pearce is the President of SalesTestOnline.com. Established in 1986, SalesTestOnline.com is North America's #1 provider of pre employment assessment testing of sales candidates as well as sales profiling tools used to evaluate sales employees for sales competency. SalesTestOnline.com has over 1400 satisfied customers (97% re-order rate) who use our personality sales test to measure sales aptitude when hiring. Our online sales assessment test is customized to your unique criteria, fully automated, instantaneous, extremely accurate and very economical.